Testimonials
Spotlight Article: VoyageLA
Check out the latest article about our Executive Chef Stephanie Miller in VoyageLA magazine: Meet Stephanie Miller of Culinary by Design.
Culinary by Design focuses on personal chef services tailored to fit our client's specific needs. Today's world is filled with busy schedules, ho-hum restaurants, daunting amounts of grocery choices and flooded with an infinite amount of recipe websites. Our goal is to simplify and bring tailored, quality meals directly to the comforts of your own home on your schedule.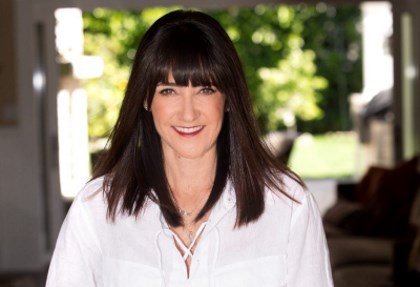 ---
Try her out! You will be very happy!!
"Stephanie did an awesome job for a birthday we planned this past weekend. She just came in and took over and made everything so easy for us. We had ceviche (awesome), crab cakes (awesome), salad (awesome), tomatoes soup (awesome), filet mignon, potatoes and grilled asparagus (awesome awesome awesome). Try her out! You will be very happy!!"
- Tom Porter (May, 2018)
All the food was delicious
"We had Stephanie Miller design a gourmet menu for a Cinco de Mayo themed dinner party. All the food was delicious and the service was outstanding. Received lots of compliments the entire evening. Would absolutely retain Stephanie again for another dinner party."
- Lorrie Mumford (May, 2018)
---
---
Stephanie and Lucie were awesome
"I have never had a personal chef cook for a dinner party, mostly because I love to cook. Stephanie and Lucie were awesome. We had an amazing holiday party. I would highly recommend and can't wait to do it again."
- Karin Harmon (Dec, 2017)
ABSOLUTELY LOVE STEPHANIE!!!
"Back in September, we had Stephanie make a dinner for a very special occasion. SHE WAS INCREDIBLE! THE FOOD WAS INCREDIBLE!! Stephanie planned an exquisite menu, even with a gluten allergy! She was so comfortable in our kitchen, did not even need a "tour". All the food was literally PERFECT!! I would have Stephanie over again in a second!! She was an absolute addition to the evening an never "got in the way". It's like she wasn't even there, except that an incredible meal just kept coming out, course by course!!! There was NOTHING left over, even those who said they "never eat dessert" devoured Stephanie's creation. A night we will NEVER forget, because of Stephanie!"
- EM L. (Dec, 2017)
---
Price was reasonable and they even did the dishes!
"I hired Stephanie to help with a post Thanksgiving, Friday afternoon dinner for extended family! She worked hard on planning a wonderful meal that everyone would enjoy, including accommodation for a vegetarian and three small children. She and the server she brought with were phenomenal. The food was tasty, courses were well-timed, presentation was outstanding, price was reasonable and I couldn't believe it when I walked into the kitchen and they had even done the dishes! Stephanie is a delight to chat with and very personable. I have hired chefs in the past and there was this awkwardness... Not with Stephanie! I love that she just dives right in and looks for what she needs and gets going. She was very flexible with a last-minute change in timing, and we are still enjoying the food a day after. Overall we had a wonderful experience and I am excited to invite her back to my home and chaos once again if she will have me! Thanks for a delicious meal and allowing us to enjoy each other's company instead of cooking!"
- Dani Babb (Nov, 2017)
Excellent customer service and planning
"Stephanie and her team did an excellent job planning and preparing our 6 Course Thanksgiving wine dinner. Everyone loved the food and Stephanie was a true professional during the planning and prep phase for the evening. I especially want to commend Stephanie for her excellent customer service; she was a true professional with a great service attitude."
- Arnie Weniger (Nov, 2017)
---
Stephanie is amazing!!
"Stephanie is amazing!! Beyond professional and super on top of everything. Her food is amazing. I told her exactly what I wanted and she exceeded my expectations. You will not be disappointed. I am looking for an excuse to hire her again!"
- Vanessa Fraijo (Sept, 2017)
The food was excellent!
"Stephanie helped my husband and I with a dinner in our home. We hosted three other couples for the evening and Stephanie was amazing. The food was excellent. We went with her recommendations and weren't disappointed! Tomato soup with puff-pastry, fresh mixed green salad, Italian chicken over pasta, and a delicious chocolate soufflé to top it all off! It was such a treat to be able to visit with our guests and not be tied to the kitchen. Thanks Stephanie! We're looking forward to trying out your weekly meal deliveries too!"
- Amy Schroder
---
Wonderful dinner party experience
"I am writing to thank Stephanie for such a wonderful dinner party experience. After setting the date and time, we locked in the menu and she was accommodating to my food preferences. We had 10 people total, and we all started the night with creative cocktails (pineapple jalepeno margaritas, and champagne grapefruit/basil Bellinis). Starting off at the dinner table we had a "fresh Mexican" theme to our dinner, and as we were served, Stephanie came to the table and spoke about each dish. We had hired a server/bartender to help as well. Each meal was flavorful and portioned perfectly. No one was disappointed and many asked for her information. At the end of the dinner, Stephanie cleaned the dishes, cleaned their work station, and left. Stephanie was professional and her food was delicious. I will definitely be using Culinary by Design again in the future. Thank you!!"
- Chanel Schweer
Mouth watering chocolate dessert
"We had the most wonderful dinner last night, thanks to Stephanie! When another chef had to cancel at the last minute, Stephanie stepped in and put together a dinner for five of us in record time. She is delightful to have in your home, very friendly and positive. Her food was delicious, especially the filet mignon! She added a touch of elegance to everything she did from preparation, to serving and to the a mouth watering chocolate dessert. I highly recommend Stephanie and look forward to seeing her again soon!"
- Rich Harris
---
Stephanie was professional
"I hired Stephanie as a chef for a 52nd birthday dinner for 14 people at my home for my husband. I wanted appetizers, Lobster Fest , shrimp and dessert. I contacted her from a social media site. After interviewing 3 chefs, I felt the best connection and most confidence in Stephanie. The food was tasty, beautiful, special and excellent. Stephanie was professional, attentive , relatable and very talented. She was prepared and thorough. I asked her to come out to my guests and describe the beautiful cheese platter. She left everything very clean. I would definitely hire her again and have recommended her to friends!"
- Connie Rach
Perfect filet minon
"I hired Stephanie from Culinary by Design for a surprise birthday dinner for my husband. She was very flexible on dates and menus, and her warm demeanor made her a joy to have in our home. We had a gorgeous heirloom caprese as an appetizer, followed by perfect filet minon, asparagus, scalloped potatoes, and then the most decadent chocolate soufflé I have ever had. I've already told my husband that all I want for my birthday is dinner by Stephanie too!"
- Megan O'Farrell
---
Stephanie cooked deliciously and presented well
"We hired Stephanie to cook and execute a Passover Seder Dinner. There were many courses that Stephanie cooked deliciously and presented well. She helped us plan the menu and then took over. We were very pleased, she made the evening enjoyable for us and our guests!!"
- Pauline Goldberg
The food was absolutely delicious
"I hired Stephanie Miller to cook for an eight person dinner party at my house. We initially exchanged emails so she could understand the scope and I could get an idea of the cost. We then met to cover the menu and scheduled a date. On the day of the event, she showed up on time, was professional and more than delivered the meal for which we had previously planned. We had a four course meal and the food was absolutely delicious. Each course was timed so that we were not rushed and she checked in with us to make sure the pace was as expected. She served the meal and cleaned up the whole kitchen before leaving. The evening was a great success and I'd recommend her to anyone planning a dinner party."
- Chris Redmond
---
Stephanie was very easy to work with
"I hired Stephanie to cook for a dinner party I was hosting on NYE. We had 8 adults & 8 small children. She was great to work with in coordinating the menu and helping me come up with ideas and how many courses. We even tried to pair some of the foods with different wines. Stephanie was very easy to work with, she is great communicator and was very open with all her costs, etc. On the day of our event, she arrived on time. She brought a server which we discussed in advance. And she took charge. All my guests loved Stephanie & the server. They remembered our names, which made it feel very personal since they were in my home. And the best part she fed our kids!! They set the table and cleaned up, poured wine, they found what they needed without disturbing me & when they left, the kitchen was clean!!! Dream come true! The food was amazing, everyone was happy and we were able to enjoy our night."
- Nicole Bliss
Call Stephanie!
"Stephanie has been providing my family with fabulous weeknight meals. She brilliantly meets our varying dietary needs including 2 HUNGRY teenage boys. It has been a seamless process! If you want to reduce stress and make meal time fun again, call Stephanie!"
- Bridget Skinner
---
We loved her so much
"Stephanie prepared our Thanksgiving dinner in our home for our family and guests for a total of 14 people. She was extremely helpful with suggesting menu ideas for our requested traditional Thanksgiving meal. Stephanie was friendly, professional and an excellent cook. She served our meal, catered to last minute extra requests and cleaned up. Her "grandmother's" stuffing was amazing and her pumpkin cheesecake was to die for. We loved her so much we asked her come back and prepare our Christmas Eve dinner!"
- Brenda Simon
My meal was perfect
"Stephanie came to my house over the holiday's to help with a family dinner. We had a total of 18 people and I didn't feel like cooking. Stephanie came in seamlessly and took over for me. She was such a pleasure to work with-start to finish. I didn't know exactly what I wanted to serve so she took my initial ideas and made them into this amazing 4 course meal. She offered me multiple choices per course that I could choose from so that my meal was perfect. She came to my house and executed the meal so that I could sit back and enjoy my family and friends. Not only was her service start to finish amazing, but the food she prepared was so yummy!!!!! She made a butternut squash ravioli that was melt in your mouth delicious. I can't wait to have her again and would highly recommend her."
- Amber Auger
---
She was a true pleasure to work with
"I hired Stephanie to cook for a private dinner party on New Year's Eve in Newport Beach. She was a true pleasure to work with. We added two guests at the last minute and she was completely accommodating. We worked together to create a menu and the food was amazing! Her cauliflower puree was the best I've ever had and she even shared her recipe with me afterwards! I would absolutely hire Stephanie again and I would recommend her services to others as well."
- Angela Toth
Stephanie delivered all this and more!
"I'm a busy mom and was looking for some quick, easy and healthy meals to cook for my family. Stephanie delivered all this and more! She took the fear out of cooking and made it fun."
- Amy Hendren
Stephanie made it so easy
"We recently used Stephanie and her team for my birthday dinner and the entire process was flawless. I had never used a personal chef before and wasn't quite sure what to expect. Stephanie made it so easy and I was able to enjoy hosting my birthday dinner without having to do any of the shopping, cooking or clean up! I highly recommend her and I will definitely be using her again in the future!"
- Corre Larkin
Stephanie is the ultimate professional
"Stephanie is the ultimate professional: she caters to our needs and preferences, delivers on time, and always includes printed heating instructions. She offers a variety of menu selections, and I enjoy her sauces so much that I often want to lick the plate. We're very pleased with her service, her cooking, and her easy-going personality. I highly recommend her."
- Michele Khoury
The food was amazing
"When I originally contacted Culinary by Design my event was geared toward a business. Over the course of time it transformed into a completely different event-no business. Everyone at Culinary by design was so flexible and accommodating. The end result was fantastic. The food was amazing, I couldn't believe it was all cooked in my kitchen."
- Peter Werner
The food was unbelievable
"I could not have hoped for a more perfect event. All the partners are still talking about it. The food was unbelievable (I was hoping you would send me a list of the cheeses that you served... incredible!). Your service and professionalism made the event enjoyable for me - it was exactly what I hoped for."
- Dr. Gigi Kroll
---
She was very pleasant and professional
"Stephanie prepared a 5-course meal to match with 5 wines for a party of ten. Each course was beautifully presented, delicious, and was a perfect match to the wines. The braised short ribs were the favorite of the evening. Stephanie also made a special mac and cheese for my toddler. She was very pleasant and professional from the planning phase all the way through to the dinner."
- Raquel Nicolas
The menu was truly amazing
"At our recent demonstration, Cooking with Blueberries & Fruits from Your Garden, I had the pleasure of working with Stephanie Miller. Working in a less than ideal kitchen' setting, with only a sink and some limited counter space, Stephanie worked to create a smooth professional demonstration for our guests. The menu was truly amazing, featuring an array of flavors, each mouthwatering in their own right."
- Sarah Peterson, Roger's Garden
---
Stephanie helped bring some fresh ideas
"I always felt comfortable in the kitchen, but I felt like my recipes were getting old. Stephanie helped bring some fresh ideas to my kitchen along with showing me that just by changing a few ingredients it would give me a whole new dish."
- Jackie Bell
I couldn't believe it!
"For my most recent Christmas party I was looking for a New Orleans themed event. The food created by Culinary by Design transformed me and my guests to the French Quarter. I couldn't believe it! I can't wait to have them back for my next event."
- Valerie Grady
---
Thank you for our amazing meal!
"Everything was amazing. I did as you said with the souffles and they were wonderful. Thank you for our amazing meal!"
- Wendy Ballard
I'd highly recommend Stephanie
"I'd highly recommend Stephanie as a personal chef or cooking instructor. She is patient and professional, and has great ideas on how to modify recipes for both personal taste and dietary concerns."
- Karen Lindsay
---