WHO WE ARE
Culinary by Design is cooking to fit your lifestyle. We provide gourmet meals in your home whether it's through individually prepared meals, with our personal chef services, cooking lessons or helping you host an intimate event. Culinary by Design specializes in California cuisine with a unique focus on Mediterranean, Asian and Southwest styles using only the absolute freshest ingredients available. Our food is constantly evolving and our Executive Chef Stephanie Miller loves the challenge of creating new dishes that will make your mouth water.
We service Orange County and it's surrounding areas. Depending on the event we can broaden our service area. Contact us today to discuss the details of your event.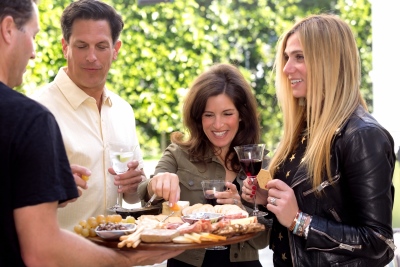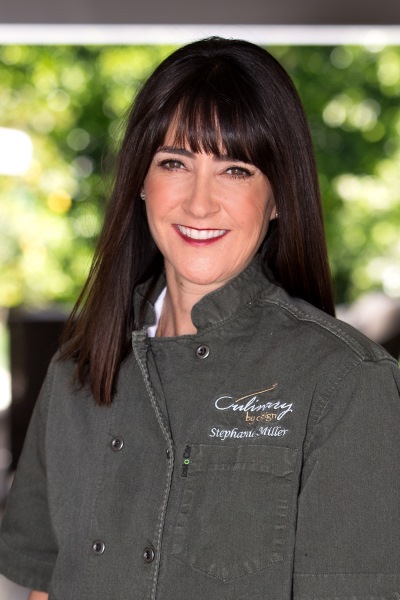 MEET OUR EXECUTIVE CHEF - STEPHANIE MILLER
Stephanie began cooking at an early age by preparing homemade cookies and brownies with her mother in the kitchen. She quickly found herself very comfortable around food and was intrigued by a variety of flavors and pairings that one could achieve. Through college, her cooking skills expanded by cooking for herself, for roommates and friends. After college, she spent many years pursuing an advertising career, but her culinary passion always continued to drive her. Shortly after getting married she decided that her cooking passion was too strong and decided to pursue a culinary arts degree. She attended culinary school and graduated with honors at the top of her class from the Art Institute of California. During her education she realized that it is possible to bring high quality meals to the home.
Her unique combination of business and culinary skills allowed her to see that the market was lacking something - a high quality boutique catering business that also focused on the importance of home cooked meals. As a result in 2006 she created Culinary by Design. Stephanie quickly realized that many of her clients shared her cooking passion as well, and expanded her business to include teaching clients how to prepare their own meals. For more than 10 years she has been focused on researching new preparation techniques, teaching culinary classes and most of all creating new and savory food for her clients and families to enjoy.
Sharing is Caring: Our Blog
For years people have always come to me with advice on where to eat, where to shop, what wine is my favorite and places to visit. They know that when there are things in my life that I enjoy, I love to share them and give my thoughts… Ok, maybe more my opinions. Life should be fun and what better way to foster that than by sharing. Since becoming a mom, this motto seems to be a constant theme or song, ha, not sure which, but, "Sharing is Caring". This blog is simply my place to talk about all my favorite things.